This is an example page — Subscribe to use technical charts.
Technicals for pol - Pakistan Oil Fields Ltd.
The site has almost seven years of company trade data for companies listed on the Karachi Stock Exchange. Free subscribers see static charts, RSI and MACDC charts, and moving averages. Paid subscribers have access to an interactive chart builder (pictured below). The chart builder has over fifty builtin indicators, and displays buy/sell indicators.
Paying subscribers can choose between end of day charts and intraday charts (1 minute resolution).
This is an example of what you would see (if you were a paying member):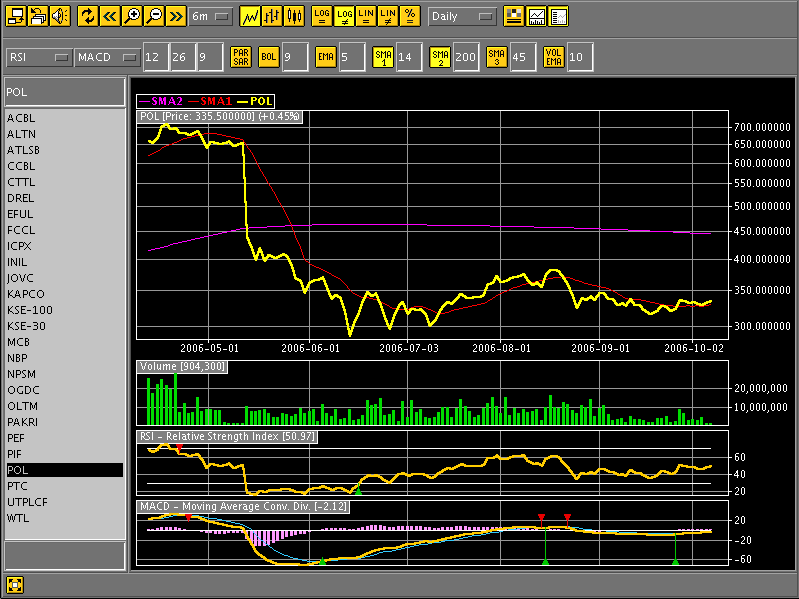 Pivots and Projections
The following figures are based on data from trades on 2006-10-06, and are projects for the next trading day.
Tom DeMark's:
Projected High: 340.92
Projected Low: 338.67
Five Point:
Pivot: 336.18
R1: 339.12
R2: 342.73
S1: 332.57
S2: 329.63